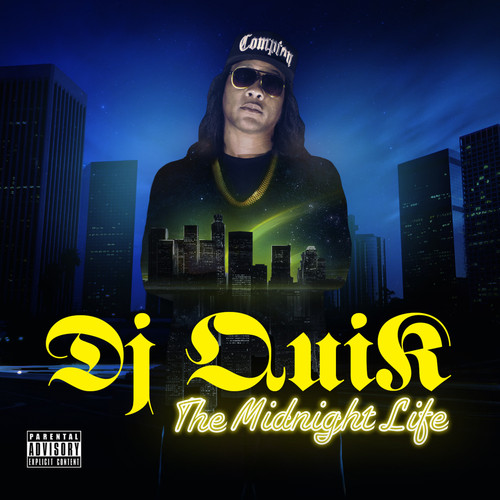 Multi-platinum rap star DJ Quik is slated to release The Midnight Life, cialis sale his ninth studio album, October 14 via his Mad Science label in conjunction with INgrooves Music Group.  The Compton, California legendary rapper-producer says the collection reflects his favorite music-making environment.  "This album is my ode to having fun in the midnight hour," Quik says of his new LP.  "That's the best time for making music in my opinion.  It's quiet, especially if you're in a recording studio.  You can hear everything and you know everybody's asleep.  You can sneak and do your best work."
The iTunes pre-order link of the album was just released a couple days ago, September 16.  Once fans purchase they will instantly get the first released track from the album, "That Getter" featuring Quik's son David Blake.  The 2nd iTunes "instagrat track" will be "Pet Sematary" out September 30.  See below for album artwork with a full 16-song track list.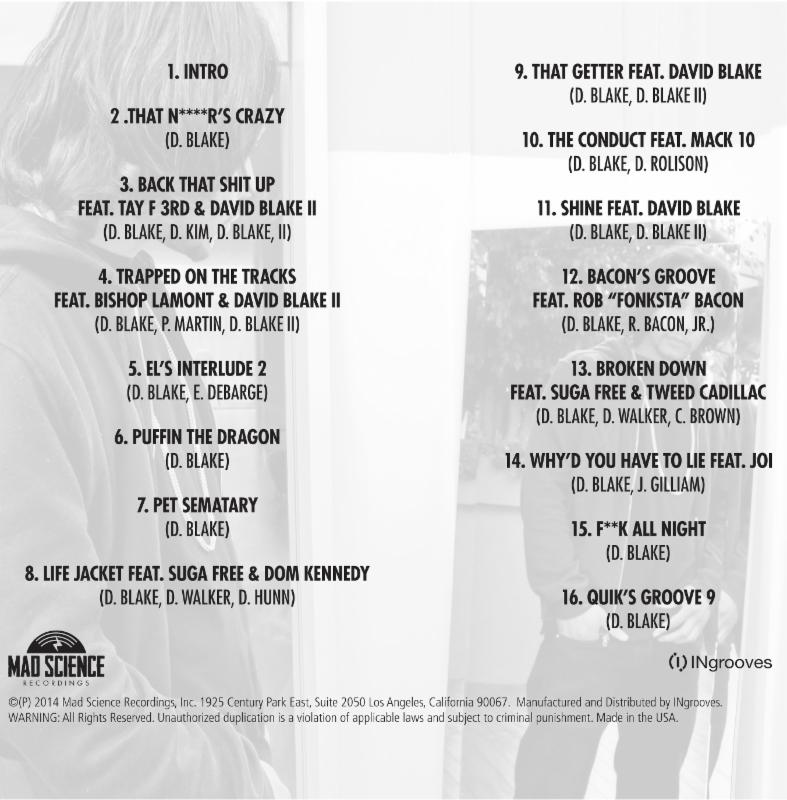 Quik's main single "Life Jacket" is likely to be a fan favorite and features longtime collaborator Suga Free and revered California rapper Dom Kennedy.  He showcases his sly sense of humor on "Fuck All Night" and flexes his tremendous musicality on "Quik's Groove 9? and "Bacon's Groove."  El DeBarge, Bishop Lamont, Mack 10, Tay F 3rd and Tweed Cadillac round out the rest of the albums features and it all adds up being a stellar lyrical and musical journey.
"Musically, this album is a bulls-eye for me," Quik says.  "Can't nobody tell me different because I've seen it give people chills.  I've seen it make people happy, smile, drink, party, dance, ask for it on repeat.  This album is for people who like to have fun."