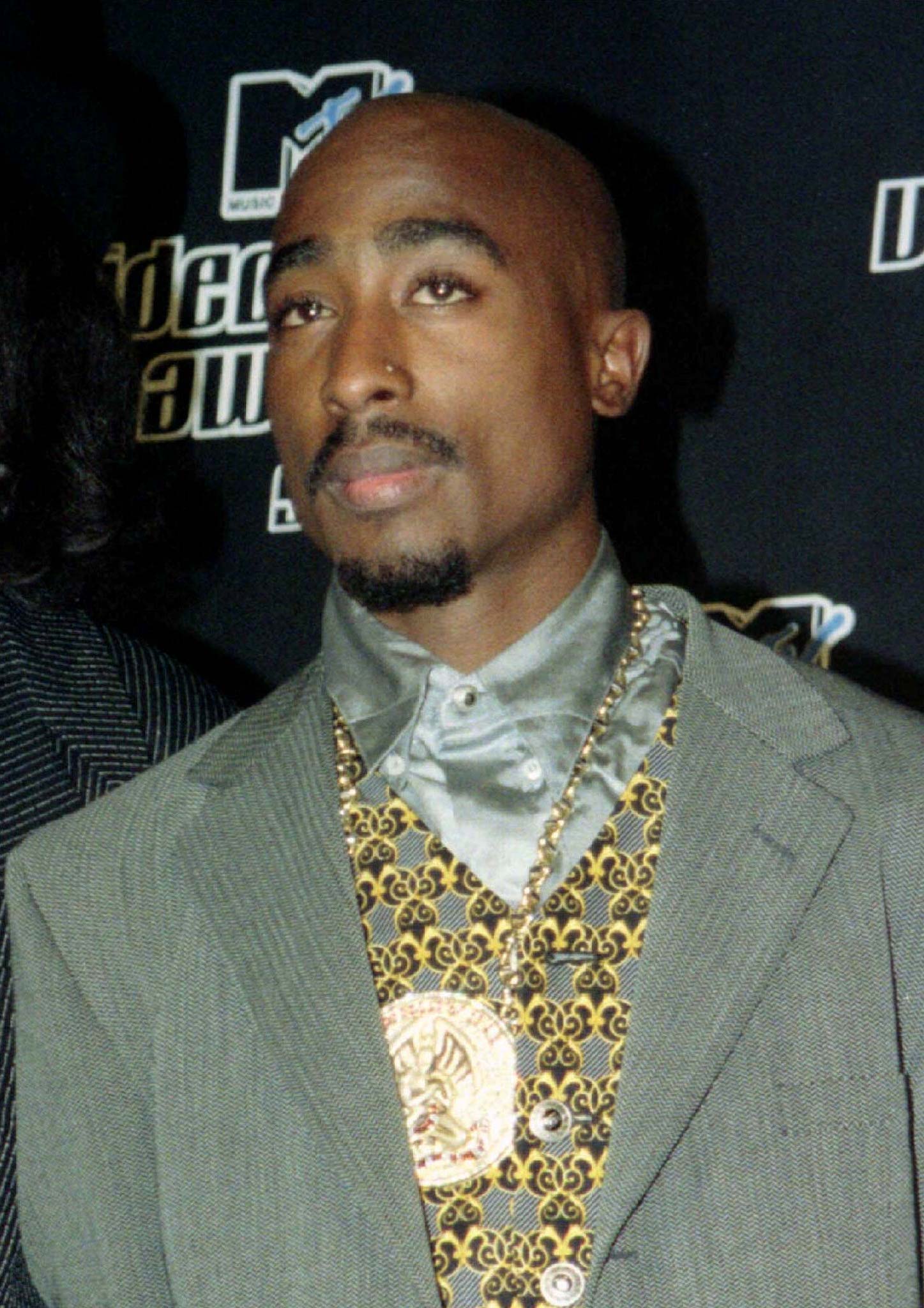 Picture Tupac rollin' into 2017 like he was still alive.
While 2017 will definitely feel like that for a lot of fans of the late great rapper,actor and activist.  As only about a month after a release date of June 16, 2017 was given for the highly anticipated biopic, All Eyez on Me, about Tupac Shakur, it was announced earlier today that he will also be officially induced into the Rock and Roll Hall of Fame in 2017.
A little over 20 years since Tupac Shakur's untimely passing, the rapper's legacy lives on, not only in Hip-Hop culture, but music in general.  As this is the highest honor any music artist can receive and just goes to show, that even a little over two decades after his death, how impactful the late legend's music and legacy still is till this day.
Just like N.W.A. last year, the timing couldn't have been anymore perfect too.  As just a few short months after Tupac is set to be inducted, as mentioned above the highly anticipated biopic on the rapper is set to hit theaters.
Coincedentally Tupac will be inducted almost exactly a year after fellow Westcoast Hip-Hop luminaries N.W.A. were inducted, when the inductee event happens on April 7 of next year in Brooklyn's Barclays Center.  Which is not far from where Pac's birthplace in Harlem.
Tupac's induction will be another barrier broken by Hip-Hop too.  As not only will he be only the sixth Hip-Hop act set to be enshrined in Cleveland, but the first solo Hip-Hop/Rap act to do so.  Pearl Jam, Journey, Yes, Joan Baez and Electric Light Orchestra will also be among next years inductees, which includes five first-time nominees in Tupac, Pearl Jam, Journey, Electric Light Orchestra and Joan Baez.  SiriusXM will broadcast the ceremony live and like this past year it will again be filmed for a later date telecast on HBO.