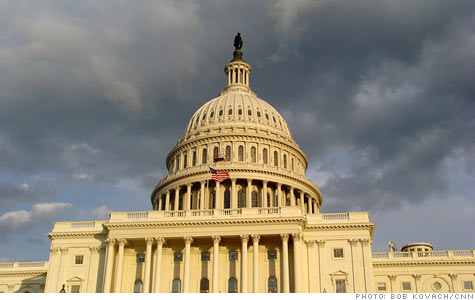 Lawmakers lifted the curtain Tuesday on a 2011 spending plan that will slash nearly $40 billion — cutting back on a wide range of programs and services including high-speed rail, emergency first responders and the National Endowment for the Arts.
The measure represents the single biggest cut ever made to the federal budget in one year.
It also offered the first look at the $28 billion in spending cuts lawmakers and President Obama agreed to on Friday to avoid a government shutdown.
Congress had already used a series of stopgap spending bills to target $12 billion in reductions for fiscal year 2011, which started in October and is already halfway over.
Overall, the measure cuts across a wide swath of government agencies and programs, including some favored by the president. (See all the reductions)
Especially hard hit are the Departments of Transportation, Housing and Urban Development, Commerce, Justice, Labor and Health and Human Services. They all lose billions of dollars in funding.
Hundreds of individual programs are facing reductions, with the biggest cuts running in excess of $1 billion dollars.
Almost $3 billion for high-speed rail funds are cut, along with roughly $3 billion for highway construction, $6.2 billion in Department of Defense construction projects, and $1 billion from programs that help prevent the spread of sexually transmitted diseases.
Social safety net programs are not spared. wic program that uses federal money to subsidize the food and nutrition needs of children from low-income families, is cut by more than $500 million.