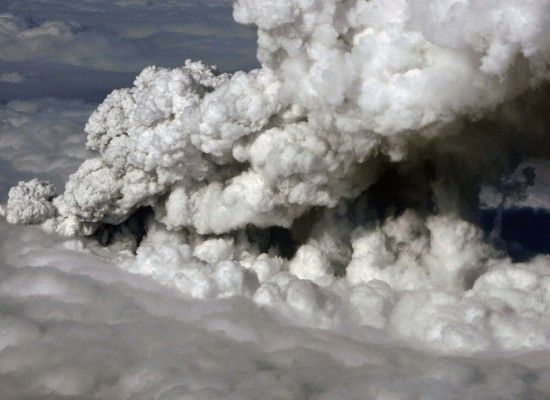 Flights in Ireland have been cancelled due to a renewed risk of drift from the Eyjafjallajokull volcano. It's pronounced ay-yah-FYAH-lah-yer-kuhl. The Icelandic meteorological experts say wind direction, not another eruption, has caused the current shut down.
Fox News reports, "All flights to and from Irish airports will be banned from 7 a.m. to 1 p.m. local time Tuesday (0600GMT to 1200GMT; 2 a.m to 8 a.m EDT), the authority said in a statement. The restrictions will not affect planes flying over Ireland from Britain and Europe."
Telegraph.co.uk says, "The Irish Aviation Authority (IAA) said restrictions will be imposed from 7am to 1pm as a dense plume travels across the island."
AP reports, "The budget airline Ryanair said in a statement that its flights to and from Northern Ireland, a British province, and Scotland, will be disrupted."
Irish air traffic is closed from 0600GMT to 1200GMT; 2 a.m to 8 a.m eastern daylight time. The area remains unrestricted for other air traffic en-route to and from Europe.