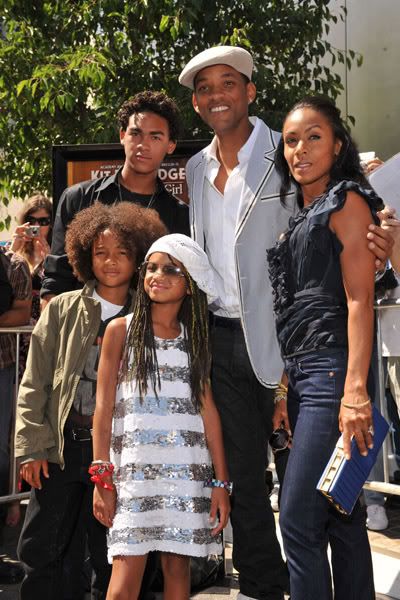 Jaden Smith has been named the 2010 ShoWest Breakthrough Male Star of the Year. According to the just- released events schedule, the 11 year old son of Jada Pinkett and Will Smith will receive the award on Wednesday, March 17.
Jaden Smith stars as "The Karate Kid" in the upcoming remake of the classic.  Smith stars opposite Jackie Chan in the movie, which has filmed in China since last summer. Karate Kid will be screened at ShoWest the same day the young star is recognized for his accomplishments. The Karate Kid will hit theaters nationwide, on June 11, 2010.
Other young stars honored by ShoWest include Amanda Seyfried who's been namedShoWest Breakthrough Female Star of the Year. Vanessa Hudgens and Alex Pettyfer  will each by honored with the ShoWest Stars of Tomorrow award.
ShoWest kicks off Monday (3/15) at Bally's Las Vegas Hotel and Casino.  ShoWest is considered one of the most prestigious and longest running trade show events exclusively for the cinema exhibition and distribution community. ShoWest 2010 runs from March 15-18.