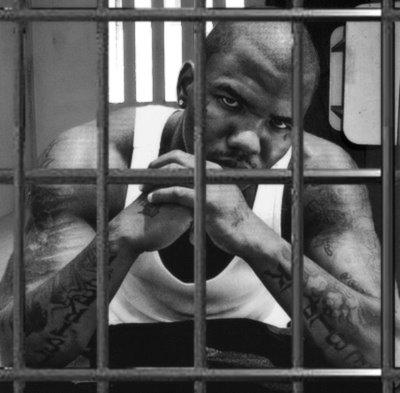 Rapper, The Game.
Surprise, surprise. It seems, yet again, The Game in a bit of trouble, this time with his own lawyers. The California emcee is being sued by his lawyers for failing to pay close to $35,000 in fees according to multiple reports. The legal firm, Kinsella Weitzman Iser Kump & Aldisert filed the lawsuit in the L.A. County Superior Court claiming that the Game has an outstanding bill on the work they did for his 2007 gun charge case. In related news, The Game faced five years behind bars for the charge the law firm is suing over but only ended up doing eight days in jail. In the lawsuit the lawyers say that even though they got the rapper off with a "successful outcome," he still hasn't paid them for their work.
Beyond court, The Game is currently working on his new album. Cool & Dre recently talked about working with Game on his upcoming "R.E.D." album saying they have recorded almost ten songs already with the California emcee.
"Since we have that chemistry, I think a lot of producers could just crack 'I can't do nothin' right now! Like, listen to these beats!' and we'll knock out like three, four in one night, one session," Cool explained.