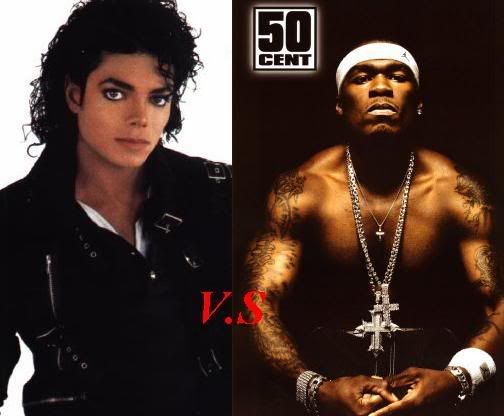 50 CENT will get the chance to pay a further tribute to MICHAEL JACKSON on what would have been the King of Pop's 51st birthday after signing up for a theme park show in New Jersey.The hip-hop hitmaker dedicated his latest mixtape, Forever King, to the late pop superstar – and changed the project's artwork and some of the rhymes and lyrics to honour Jackson, who died on June 25th. 
50 Cent said:
"When Michael Jackson passed, there was a piece of artwork that had 'King of Pop, King of Rap' with me and his pictures. That's what gave me the concept of the artwork."
The new mixtape samples actor Vincent Price's maniacal laugh from Thriller and a revamp of the Jackson 5's I Wanna Be Where You Are on the track Michael Jackson Freestyle, which chronicles the life of a drug dealer. And now 50 Cent will get to perform his Jackson tributes at a benefit show on August 29th.  50 Cent will take part in Six Flags Great Adventure's annual summer concert series. The show will help raise cash for the rapper's G-Unity Foundation, which provides grants to non-profit organisations that focus on improving the quality of life for low-income and under-served communities.