New York and Los Angeles have (for nearly two decades) both had their own annual Hip-Hop festivals, with Hot 97's Summer Jam for New York and Los Angeles having their own annual Power 106 Power House concert. Both are one day annual hip-hop festivals, that usually take place during the summer.  They're one big concert where the most popular acts in hip-hop and R&B perform on the same bill.
Surprisingly, here in Chicago, despite it being one of the top three markets in all of the United States, they have never really had their own version of this concert series.  However, this year, Chicago's own WGCI kicked off it's first WGCI Summer Jam.  Sunday June 22nd, the billing for the show at the United Center lived up to the stations brand, "#1 for Hip-Hop and R&B."  With a lineup of Chicago's own R. Kelly as the headliner, along with the likes of J. Cole, Trey Songz, Yo Gotti and Ty Dolla $ign among others.
With this being Chicago's first year having such a big summer show for one of their bigger Hip-Hop and R&B stations, they did something a little different from their Eastcoast and Westcoast counterparts.  They had different small events throughout the weekend (sponsored by sneaker spot Villa) leading to the big show on Sunday evening.  One of those events was held on at The Shrine in Chicago's south loop on Friday June 20th.  Motown Records and Los Angeles native Mila J performed a small set at the venue, even providing a small meet and greet with her fans after the show.
Luckily I was not only in attendance for the show, but I got a chance to sit down and chop it up for a quick interview with Mila right after the show.  Being part of a dual interview for my blog SportsHop and The HipHopDemocrat (one of the sites I regularly contribute to).  We talked about everything from the obvious, like her upcoming debut album M.I.L.A. and it's release date, to the less obvious, like her dance background and what artists from Chicago she would like to work with.
It being my first interview with a solo female artist, I got to admit, I was kind of nervous.  But despite me blushing a little and having trouble initially getting some of the questions out, it was probably one of the best and most fun interviews I've had these past four plus I've been interviewing.  I'm sure most of you will enjoy it as much as I did and Mila herself seemed to.
Nello for TheHipHopDemocrat to Mila J: First off I want to introduce myself, I'm Nello Rubio and I write for The Hip Hop Democrat, as well as my blog Sports Hop.
Mila J: You produce?
Nello: No, I'm actually a journalist.  So I know you have a little bit of a dance background.  What got you into that?
Mila J: Actually, at a very young age I had a lot of energy.  I was naturally flexible too, everyone was like, "Wow, she's a natural ballerina."  So that's how I got enrolled into dance and through dance out of everything I actually naturally loved Hip-Hop.  My dance company actually offered Jazz, Hip-Hop, African and everything, but I really took to Hip-Hop.  Through that I got an agent and my dance agent would send me to out on a lot of different auditions and I started booking music videos, as well as go out on tour for a lot of different artists.
Nello: Yeah, you where in a Prince video, right?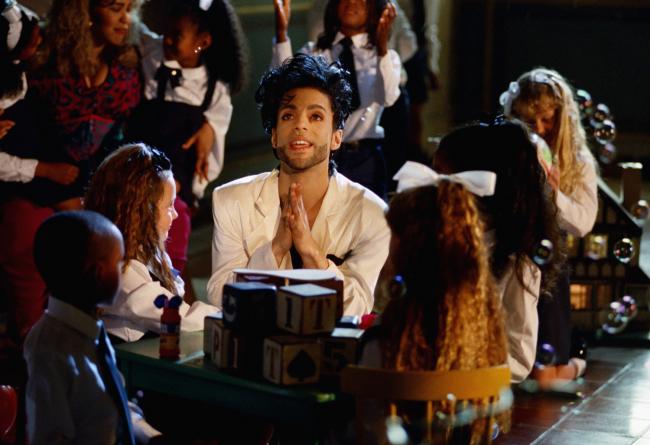 Mila J: Yeah, I was in a Prince video as a little girl, "Diamonds and Pearls," but then through that my father is a musician.  So we (Mila is the middle child of five with her younger sister being Def Jam signee, Jhené Aiko) were kind of always surrounded by music and just through that kind of met the right people and ended up being in a couple of girl groups.  They just disbanded and didn't work out.  I still wanted to pursue music on my own though, so I decided to step out and try it solo.
Nello: It's actually funny about the dance background and why I asked.  My family has a little bit of a dance background.  My sister, who is a couple of years younger than me, used to dance when she was a little girl and she did like you said jazz, ballet and a lot of that.  She tap danced too for awhile.
Mila J: Yeah, I really like tap cause you can really have all your energy and like take it all out with it.
Nello: Yeah, I really know what you mean.  My brother actually tap dances professionally now too and ironically he was just out in LA a couple of weeks ago for the Jazz Reggae Fest.  Him and a couple people he knows out there from doing the LA Tap Fest kept in contact and they got to be an opening act for Snoop.
Mila J: Oh, that's dope.  That's one of my favorite artist.
Nello: Yea, so you where signed to Motown and then you took a break and now you're back on Motown again. *Mila politely interrupts me before I can say, "Yeah it's a coincidence."  How do you feel being back on Motown again?
Mila J: I mean I feel good cause the team there now they really believe in me and I mean it was really fine the last time too.  It's just that there was a lot of mergers going on at that time.  So I just kind of got lost in the sauce, but it feels good.  The team that's there is really allowing me to be myself creatively and they appreciate me for the artist that I am versus trying to mold me into something else.  So it's just a really good place to bee because Motown is like a legendary label.  So you know pretty much the biggest R&B acts have come off of that label.  So right now it's like the whole new Motown and having a lot of new talent signed there, I'm just happy to be a part of that roster.
Nello: So your album, it's M.I.L.A. ? *Mila politely interrupts again before I can say "Made In Los Angeles"*  Any release date for that yet?
Mila J: The release date.  Well, I don't have an exact release date, but it will be in September.  This September 2014.
Nello: I know I seen from other interviews you said that Aaliyah, Janet Jackson, TLC and Brandy where some of your biggest influences.  Anybody else besides that?
Mila J: Prince.  Yeah, Prince kind of started everything.  For sure him.
Nello: It's kind of funny you say that, cause I feel like in a few of your songs I've heard, you actually at times sound like Brandy.
Mila J: Yeah I definitely love her voice, so definitely growing up I listened to her.
Nello: Have you ever thought about wanting to work with Darkchild or Timbaland?
Mila J: Yeah, I would love to work with Timbaland.  You know Rodney too, but I definitely want to get it in with those producers cause I think we could come up with some dope stuff.
Nello: Besides that, is there any artists from Chicago or anywhere in particular that you haven't yet worked with that you would like to?
Mila J: Actually yes, I would love to work with Kanye.  Yes, I know he's from here.  Lupe is dope.  Who else is from here?  (I tell her Twista)  Yeah.  Yeah.  I would love to work with Kanye though, like that's 1 of my ultimate goals.