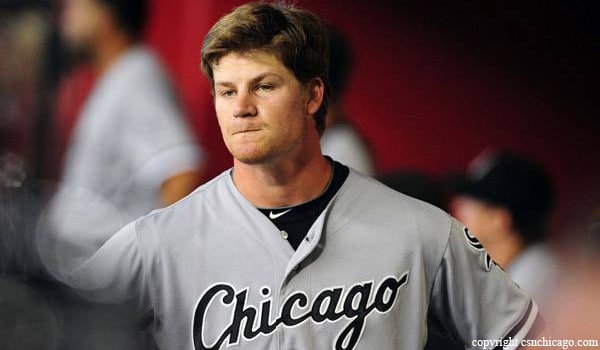 Earlier today the Chicago White Sox placed second baseman Gordon Beckham on the disabled list with the fifth year veteran expected to have surgery to repair his injured left wrist.  An injury he apparently suffered in this past Tuesday's White Sox game against the Nationals, likely swinging at a 2-1 pitch in the second inning from Gio Gonzalez.
It's an unfortunate injury for Beckham who was off to a really great start swinging the bat with a .316 average in his first seven games.  Now the starting second baseman will be out about six weeks and it puts a big void for the White Sox not only with his bat, but even more so from the field with how great of a fielder he is and kept the ballclub in so many games with his great glove work.
It should definitely be interesting to see how the White Sox play it out at second in Beckham's absence, though it looks like they will most likely switch Jeff Keppinger from third to second base with Conor Gillaspie likely seeing time at third.  Angel Sanchez who replaced Beckham on Tuesday after the injury could likely see time at second as well.  Anyway it goes it will definitely be interesting to see how the Sox try to replace Beckham at second while he's out with his injury.